Featured Pet of the Month: Meet Charlie!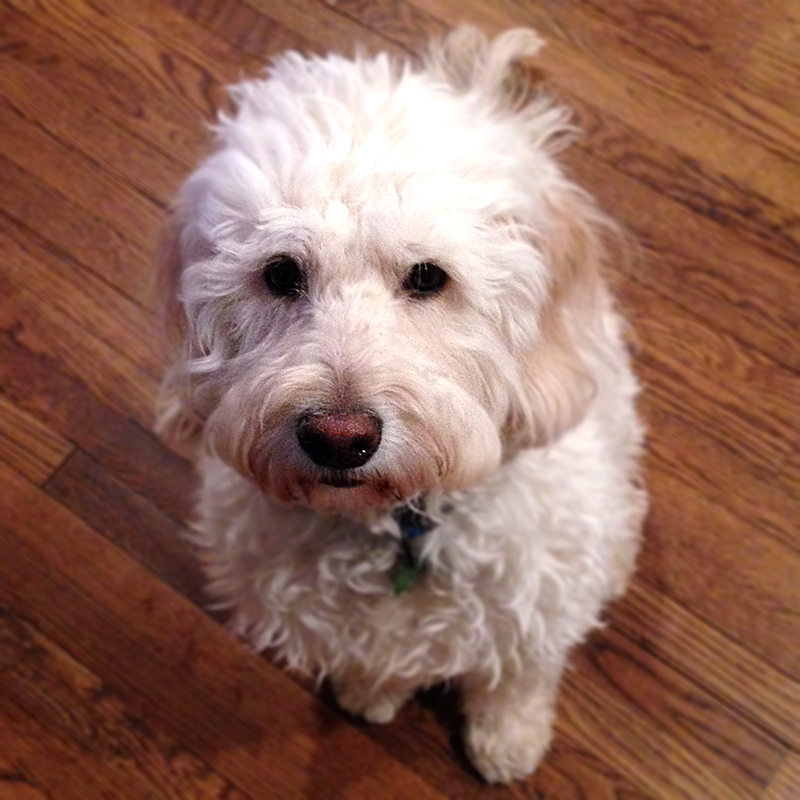 Charlie the Goldendoodle
When Charlie visited our clinic for the first time this month, you could have easily mistaken him for a puppy— unless you saw his teeth! Charlie is a vibrantly healthy Goldendoodle, but his inflamed gums, worn teeth, and bad breath reflected that Charlie recently celebrated his tenth birthday. This good boy wagged his tail the whole way through as our technicians took a couple years off his smile.
Snuggled Up and Ready for Cleaning
Here's Charlie bundled in a towel and positioned in Bernadette's lap. We don't always use a towel to keep dogs snug— our technicians get to know each dog in a pre-cleaning exam and determine what position would make the dog feel the most comfortable.