Featured Pet of the Month: Meet Baron!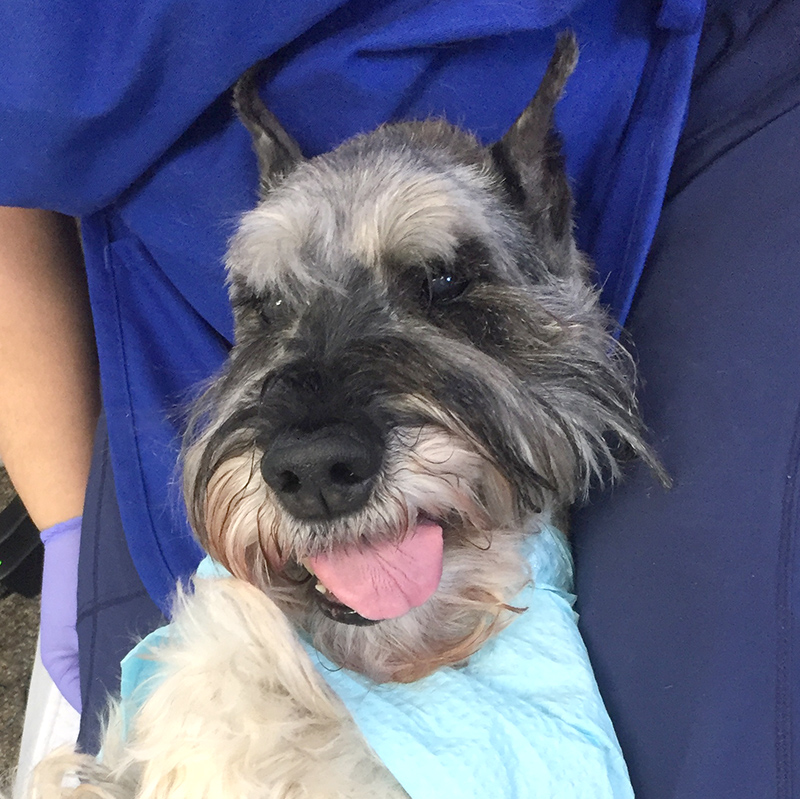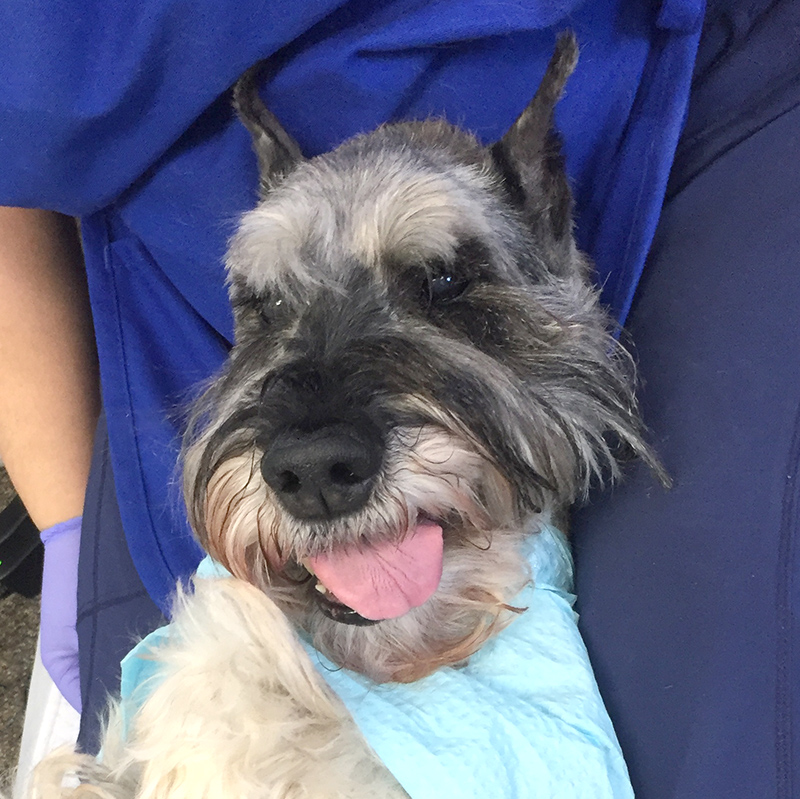 Meet Baron! Baron is a Standard Schnauzer who came to us for a cleaning on February 13th of this year (just in time for the ladies on Valentines Day). Standard Schnauzers are an original breed from Bavaria, Germany that paved the way for the cute Miniature Schnauzers and the bold Giant Schnauzers! The breed originated in Germany somewhere between the 1300s and 1400s. This awesome breed was initially called Wire-Haired Pinschers until the name "Schnauzer" was adopted in 1879. The literal translation is "snouter" from the German word for "snout." A term given to them because of the dog's distinctively bearded snout.
For centuries, Standard Schnauzers were only seen as the peasant farmer's dog. Due to their high level of intelligence, good guardian instincts, and patience, they were bred to do all kinds of tasks around the farm, not the least of which was minding the little children! The breed rose in popularity around the world after World War I, where the breed was observed being used by the German army to carry small packages and by the Red Cross for guard duty and other aides.