Featured Pet of the Month: Meet Mojo!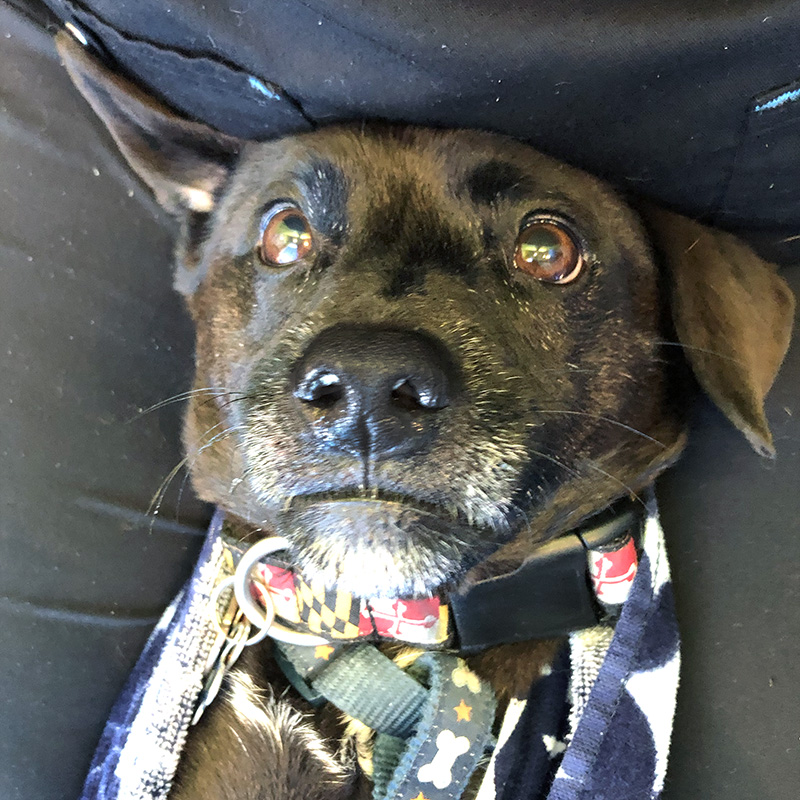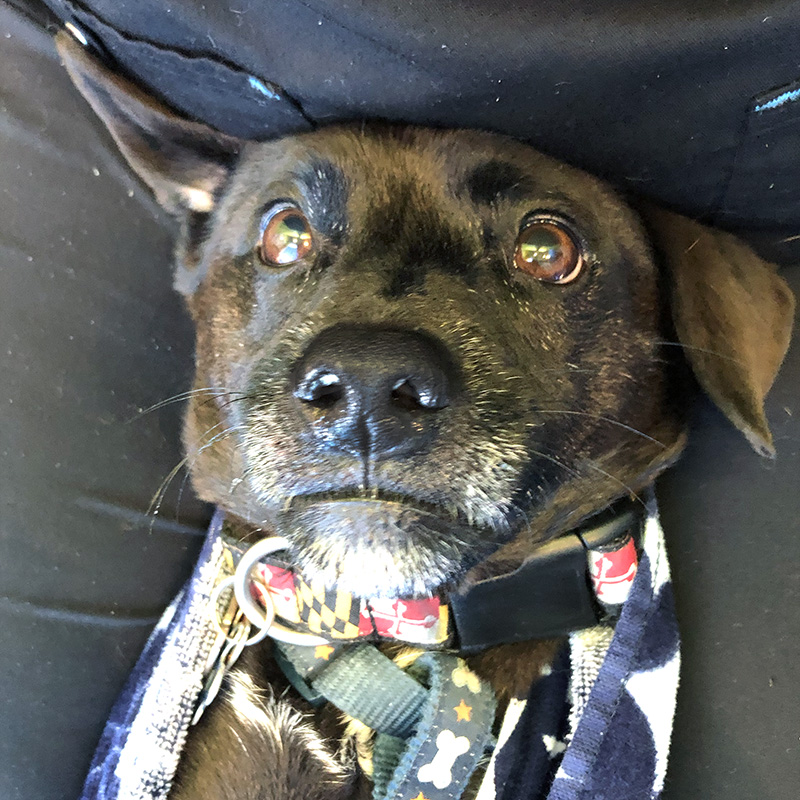 Meet Mojo! Mojo is a Patterdale Terrier who came to us for a cleaning at one of our partner clinics in Olney, MD. Patterdales are a breed that have resulted from a purposeful culmination of many working terrier breeds indigenous to the United Kingdom. They are a true hunting dog in the sense that the breed was created to flush out and kill foxes & badgers who preyed on the farmer's livestock. Unlike their many traditional digging counterparts who hunted and killed foxes in the lower valleys, Patterdales are unique because they were bred to use their agility to give chase in the rocky fells of Northern England and Scotland.
The Patterdale eventually made its way to the United States, where it is was used to scout and hunt for groundhog, raccoon, fox, and nutria with great success. Today, the highly adaptable Patterdale Terrier excels worldwide not just at hunting a wide array of quarry, but in a number of canine sports, such as dog agility, fly ball, and terrier racing. Currently the breed remains unrecognized by the United Kingdom Kennel Club and the American Kennel Club but does have recognition with the United Kennel Club, American Rare Breed Association, and the American Dog Breeders Association. But these super high energy, bold and confident dogs don't need more recognition because they already know they are winners in their family's eyes!